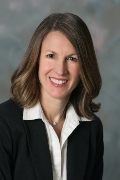 I have several years of experience in real estate helping buyers and sellers achieve their real estate goals. I love my job and all the amazing people I've gotten to help over the years. I can also help you manage your real estate transaction, whether you are looking to sell or buy and you have my guarantee that you will benefit from my experience, integrity and professionalism.  I will be on your side as a trusted advisor during the entire process of your real estate transaction and deliver EXCEPTIONAL service from day one.
My strengths include: In-depth Knowledge of Local Real Estate Market, Strong Communication and Negotiation Skills, Expert Home Stager, Support Through Closing and Beyond and I am a pro at Relationship Building with Strong Industry Connections.
I received my BA from Boston College, my MA from Emerson College and my previous professional experience revolved around public relations, marketing and media relations.  I worked at the agency level and then focused on higher education.
When I'm not working, I enjoy hanging out with my family and friends…I love being outdoors, whether it's hiking, playing tennis or golf, or reading great fiction on a beautiful beach.  Traveling to new places is something I love to do …experiencing new foods, people and cultures!